F
ifty-nine (59) modules for teachers in Filipino, Science, Mathematics and English were developed this year. Monitoring of the pilot implementation of the DISTEACH program was also conducted in the divisions of: Cagayan – Region II, Palawan— Region IV-B, Davao City – Region XI, to generate feedback on the process and utilization of modules which were made bases in the revision and finalization of said modules.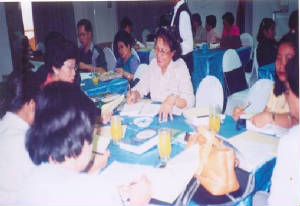 Fifty sets of testing materials were produced and administered to fifty (50) children with special needs.
For regular pupils, English, Filipino, Science, Mathematics, EPP and HKS self-instructional materials for Grade IV and V were developed.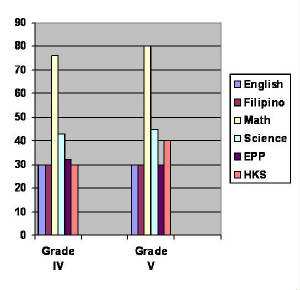 Distance Education for Out of School Children with Disabilities
This is an alternative mode of educational system that serves out of school children with disabilities. Through the use of modules, parents or any members of the community volunteers and SPED teachers will serve as learning tutors. Testing to pilot schools was conducted at the same year. Venue: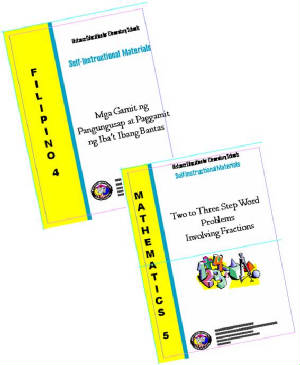 Distance Education Testing are: Region III – 1) Angeles City SPED Center 2) Munting Tahanan (Orphanage) 3) Magtuto Foundation, Pampanga 4) San Fernando Elem. School 5) Meycauayan, Bulacan; Region IV – 1) Paaralan, Pag-Ibig at Pag-asa; Region VI – 1) Iloilo City SPED Center 2) Maasin Elem. School 3) Buenavista Elem. School. Guimaras; Region XII – 1) Gen. Santos City SPED Center, 2) Midsayap SPED Center, Cotabato 3) Dilangalen Elem. School, Cotabato 4) Apostol Inc. School Magpet, Cotabato